About Us
•
The ALICE Movement
About Us • The ALICE Movement
Leading the Charge
United Way of Northern New Jersey founded, fuels, and partially funds United For ALICE
United For ALICE has grown from a pilot project in Morris County, New Jersey in 2009, to the entire state of New Jersey in 2012, and now to the national level. United Way of Northern New Jersey spearheads this effort, led by:
Kiran Gaudioso, Chief Executive Officer, United Way of Northern New Jersey
Stephanie Hoopes, Ph.D., National Director, United For ALICE
To learn more about the history of United For ALICE, click here.
A Growing Movement
United For ALICE has grown to include partners in more than half of the U.S. states — and counting: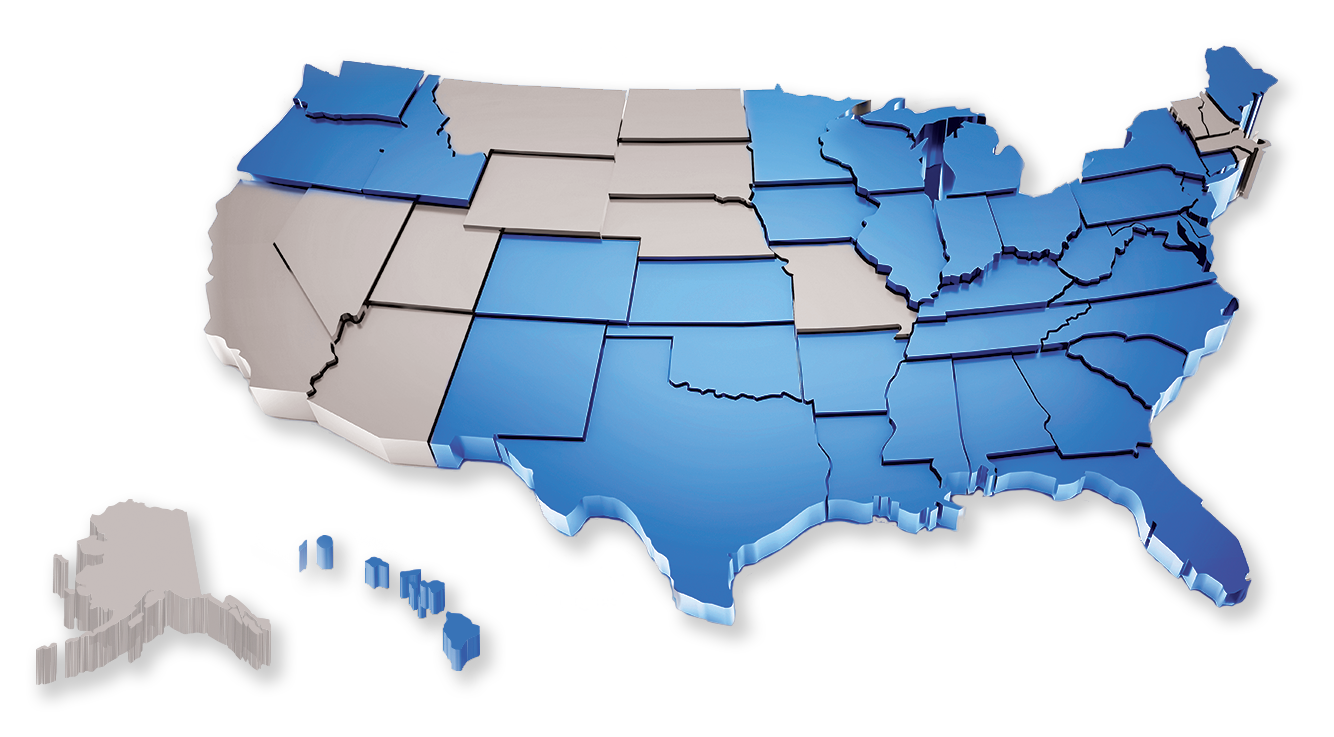 Our network of local partners work to integrate the ALICE research into local, state, and national communities.
Liaisons responsible for bringing ALICE to their respective states include:
Contact us to learn more about bringing the ALICE movement to your state.
Partner State Report Sponsors
Many companies and foundations join the United For ALICE movement by supporting the development and proliferation of the ALICE research in one or more states. Thanks to the generosity of these organizations, the research has expanded, and the movement to remove barriers that limit the financial stability of the ALICE population is growing.
Current Partner State Report Sponsors include:
Ascension Saint Agnes Foundation
Atlantic Union Bank
Ausherman Family Foundation
Avista Foundation
Bank of Hawai'i Foundation
BEACON
Blue Cross Blue Shield of Kansas
Carolinas Credit Union Foundation
Claude Worthington Benedum Foundation
Community Foundation of the Eastern Shore
Compare.com
Consumers Energy
CSEA (Civil Service Employees Association)
Delaplaine Foundation, Inc.
Delaware Department of Health and Social Services
Entergy
Georgia Credit Union Affiliates
GoWest Foundation
Greater Washington Community Foundation
GreenState Foundation
Hawai'i Community Foundation
Hawai'i Pacific Health
HEI Catalyst For a Better Hawai'i, Hawaiian Electric, American Savings Bank
Highmark West Virginia Charitable Fund for Health
Hawaii Medical Service Association
Idaho Nonprofit Center
IDEAL Industries Foundation
John T. Gorman Foundation
Kaiser Permanente
Kiley Juergens Wealth Management LLC
Leidos Biomedical Research, Inc.
Liberty Bank
Locations Foundation
NBT Bank
Oregon Community Foundation
RWJBarnabas Health
Tennessee Afterschool Network
The Ford Family Foundation
The Virginia Foundation for Community College Education
Truist
Turning Point Financial
U.S. Venture/Schmidt Family Foundation
W.K. Kellogg Foundation
WaFd Bank
Winthrop Rockefeller Foundation
WSECU
Contact us to learn more about sponsorship opportunities.